Murray-Plains Health Spa Pty Ltd provides Naturopathy (Complementary Medicine) mobile services to the Sunshine Coast, as well 'one click' online consultations.  
It's never been easier to connect with a Naturopath, no matter where you live.   
For bookings, simply phone or text Polly on the number below, or continue scrolling for our email link.
Naturopathy (Complementary Medicine) has been around for 2,500 years, and provides a system of healthcare that treats the whole person, and not just the symptoms of their disease.  Complementary therapies are widely used in Australia, with more than 65% of Australians using one or more complementary medicines in the previous 12 months.
Today's Naturopaths are highly trained in both traditional medicine and science, and are able to provide a range of holistic services.  Complementary therapies are also focused on prevention, and Naturopaths spend a great deal of time educating clients on how to live a life that promotes vitality and wellness.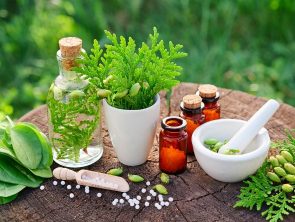 Naturopaths use scientific testing as well as other assessment tools, in order to gather information about what is happening for their clients. They may then use a range of natural therapies, such as: herbal medicine, homoeopathy, vitamin & mineral therapy, flower essences and particular dietary and lifestyle interventions in order to bring about a state of change.  Complementary Medicine is not just about providing safer natural medicines for a client, but is more about finding the real reason for their dis-ease and treating the cause.  So much money and time is spent masking symptoms with pharmaceutical drugs in this modern age, whereas natural medicine is where the real magic happens.
Naturopaths treat many acute and chronic conditions such as:  allergies, anxiety, arthritis, children's behaviour, cramps, depression, digestive disturbances, fatigue, food intolerances, high cholesterol, hypertension, hormonal issues, inflammation, insomnia, irritable bowel syndrome, mood swings, muscular tension, poor diet, reflux, skin problems, stress, weight gain, and many more.  Polly uses Iridology, VoiceBio and Symptomatology as assessment tools, and can refer for blood testing as well.  Polly uses nutrition and lifestyle changes to enhance the healing experience, and also prescribes from a comprehensive natural pharmacy.  
The iris is the most complex external structure of the human anatomy.  It has a reflex connection to every organ and tissue of the body by way of the nervous system. Through the optic nerves (which are attached to the eyes) visual information is sent to the brain.  At the same time there is information sent back to the brain, optic nerves (and therefore the eyes) about the state of the organs and tissues in your body.  The eyes, therefore, are like a window into the body.  Iridologists assess colour and fibre structure variations in the iris, in order to assess the constitutional strength of the physical body, in order to determine potential health problems at the earliest stage.  
So if you would like to begin your journey to better health and vitality, then you can contact Polly, or make an appointment below.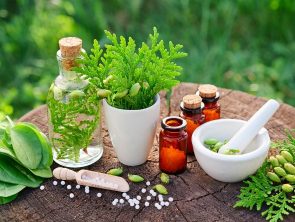 Over the last few years, myself and my two daughters have had several consultations with Pauline, for our general health and wellbeing, and I have always found Pauline to be very professional in her field.  Her knowledge has been outstanding, and she has always made it her priority to follow up afterwards.  I would recommend Pauline and her practice, if you want professional alternative holistic treatments.  You will always be listened too, and Pauline will tailor individually to your needs – Michelle W.
Pauline was recommended to me by a friend and even upon my first meeting with 'Pol' I felt like I had know her for years.  Pauline listens with the utmost interest and makes you feel relaxed so you can tell her how you are feeling, or what ails you without judgement – and she subsequently treats you with caring respect and knowledge of natural therapies.  Nothing is too much trouble and every time I see her it's like seeing an old friend  –  Jan
As well as Pauline being a kind & caring person (she really does care), she has made life changing differences to the health & mental wellbeing of myself & my son.  Her naturopathic products are easy to administer and manage, and make an incredible difference.  I recommend Pauline to all of my friends.  My son and I cannot thank her enough – Tania.
I am extremely happy with the help of Pauline and her natural therapies.  Helping my baby girl control her wind and stomach pains.  I should have seen her months ago – Kendra