Murray-Plains Health Spa now provide Wellness Retreat Packages on the Sunshine Coast, to help you take life changing steps towards: eating, moving and thinking healthy.  Give us a call before you book your flight & accommodation, to ensure availability of a package.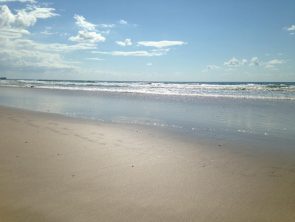 The Wellness Retreat Package is provided over 3 days, and is located in one of the most beautiful areas of Australia  – The Sunshine Coast, QLD. 
Option One:  Friday, Saturday, Sunday
Option Two:  Saturday, Sunday, Monday
The package is individualized, catering for each person's goals, and includes a range of health & wellness services, as well as Lifestyle Coaching.  
Lifestyle Coaching can focus on: health & longevity, plant-based eating, weight loss, happiness, changing habits and thoughts, becoming more future focused, thinking for success, law of attraction, etc.  
Hypnotherapy is generally used to address any issue or block that you are experiencing in your life.   
So all you need to do is choose what you desire, and we'll help you to achieve your goals……all whilst on the beautiful Sunshine Coast.
The Wellness Retreat Package costs $250 per person, and includes: 
Wellness Discussion  – Identify Goals (Phone consult)
Naturopathy / Iridology / Voice Bio Consultation
Deep Tissue Remedial Massage
Lifestyle Coaching – Health, Happiness, Weight, Success

Hypnotherapy  Session – Individual & Life Changing

Mooloolaba Spit Walk

Buderim Falls Walk or Mt Coolum Climb
Please note that accommodation, meals and drinks are not included.  Please make your own arrangements.
Health fund rebates are available with massage therapy and hypnotherapy (but please check with your individual fund beforehand).
NOW is the right time to make a change.       NOW is the right time to focus on you.      NOW is the right time to think healthy.
NOW is the right time to eat nutritious foods.      NOW is the right time to get moving regularly.
NOW is the right time to set new goals.      NOW is the right time to BE healthy.      NOW is simply a CHOICE.